Professional Web Hosting
At Calo Host
Web Hosting carefully optimized, with a focus on Extreme Support, Security, fast Speed and high Uptime.

Why choose CaloHost.com
Pure SSD Hosting
Pure SSD disks are used in all of our web hosting servers. MySQL queries are now x100 times faster . You can expect very high performance for your sites.
Website Migration
We offer automated website migration from your other cPanel server to our server. It is free. Your site will not experience any downtime!
24/7 Extreme Support
At CaloHost, if you have any question or need help, we are always available to assist you immediately once we get any support ticket from you. Our typical resolution time is 5-10 minutes.
Daily Backup
All hosting accounts on our servers are backed up daily to ensure your data is always retrievable at any time in case of emergency.
GDPR Compliance
Your data is protected by our various measures that are compliant with the GDPR.
days Money Back Guarantee
All hosting plans come with a 90-day money back guarantee. If you are not happy with any aspect of our service, please contact us to request for a refund.
Plan Features
Standard
Features
Unlimited Domains
Unlimited MySQL databases
Free Let's Encrypt SSL
Unlimited email accounts
Unlimited Subdomains
Pure SSD Web Hosting
Crontab Manager
File Manager
Error Logs
Access Logs
FTP Access
SpamExperts
Web Site Builder
WordPress / Drupal / Joomla / Magento ready
Unlimited Domain Alias
1-Click Installer
Personal Nameservers
Daily BackUp
Supported
Technologies
PHP
MySQL
HTTP/2
Gzip Compression
PHP Extensions
Node.js
AJAX
Ruby / Ruby on Rails
Python
MySQLi / cURL / GD / Mbstring / MCrypt / PDO_MYSQL
Perl
.htaccess
ionCube
Provided
Benefits
Free Website Migration
24/7 Extreme Support
24/7/365 Network and Web Server Monitoring
Money back Guarantee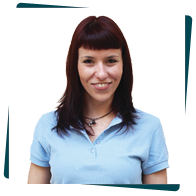 Free dedicated site migration by a
Hosting Migration Specialist
After placing an order, you can request for a migration of your website. Once we receive your request, a hosting migration specialist will get in touch with you and take care of the migration immediately. Our site migration specialists are trained to have smooth migration. Your site will not have any down time.
Testimonials
"CaloHost.com is very trustworthy regarding the uptime and customer support. Its GREAT support team has always been very helpful and responsive ."
- Priscilla Wong